UI/UX

|

RESPONSIVE PROTOTYPE 

|

ICONOGRAPHY 

|

​​​​​​​CREATIVE DIRECTION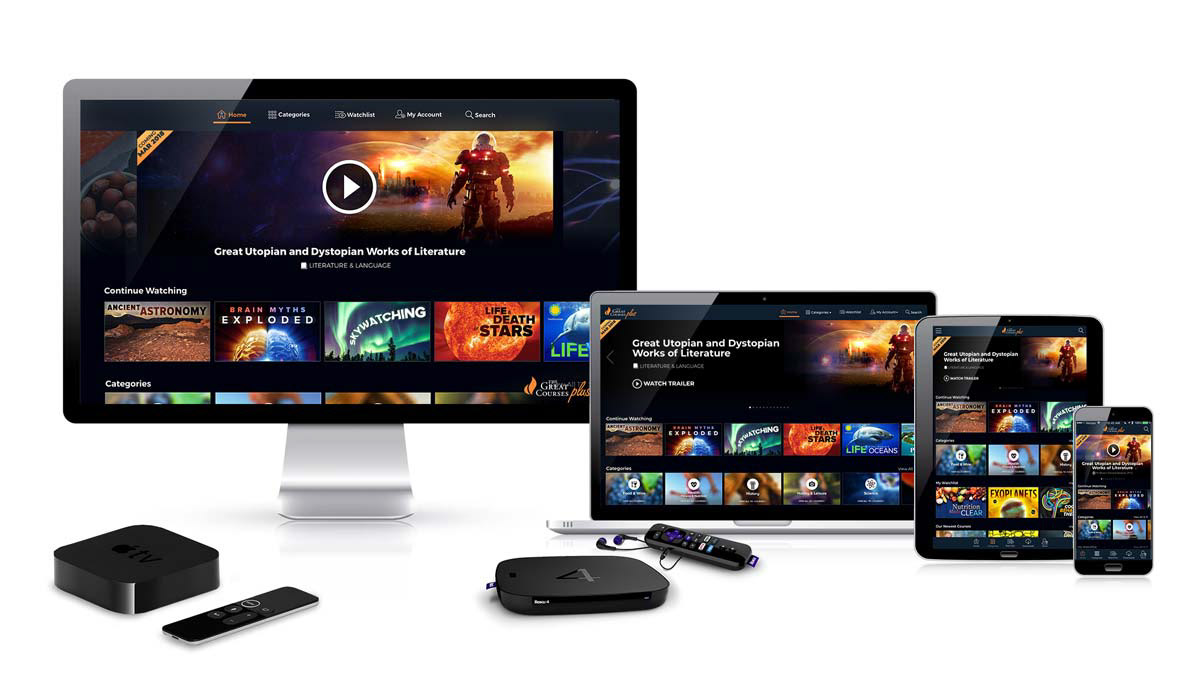 PROBLEM:
Design a solution to effectively and efficiently deploy an engaging and familiar user experience across the entire suite of 'The Great Courses Plus' apps, devices and touch points including iOS/Android mobile and tablet apps, AppleTV,  Roku, FireTV and Chromecast as well as responsive web  sites and experiences - all from a single CMS front end.
SOLUTION:
App CMS. Offer new and existing customers a familiar streaming service and experience across all access points - from web to mobile, tablet and OTT devices. Think 'Set It and Forget It' if that means something to you...